Find the right car for you
Find your next
car with DOOS
Discover Rental Car Rental Option In Malaysia With Rent A Car Select From A Range Of Car Option and Local Special.
[crbs_booking_form booking_form_id="85602"]
Our fleet includes a variety of vehicles to suit every preference and budget, From compact cars for city exploration to spacious SUVs.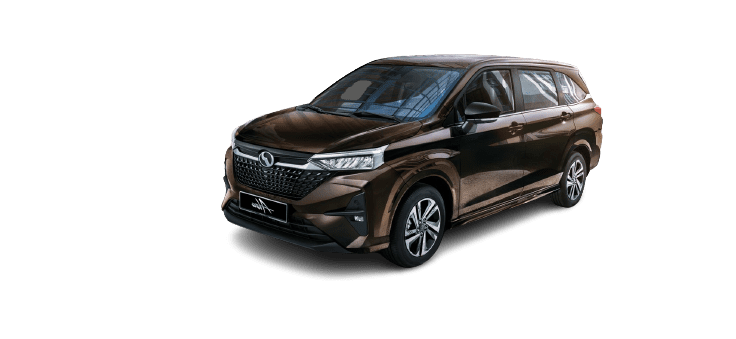 sign up seconds, do the steps easily and start
felling your new experience
Select your car, choose your
location, time, and pick it up
Fill your information into the
form and go to the next step
Select your car, choose your
location, time, and pick it up
Rent a car online from the nearest Host, or have the car delivered to you
We offer you short term
car leasing for you in Kuala Lumpur
Invest your car let your car for you. handle all the hassle and work
Pay for a car only when
you need it. Daily, monthly or yearly
List your vehicle with us
Earn Extra Monthly Income.​
If you need a car for an extended period (1 year or more) but do not wish to commit
The advantage of leasing a car with us is that you get to drive your car of choice.
Our leasing service caters to both individual and corporate customers. ​
Just write to us and specify your budget, or your choice of vehicle and we will arrange the rest for you.​
Drive whenever you want or need
pay for only what you
need

lock & unlock via the
app
beyond public transportation
You enjoy the drive and with 24/7 Roadside Assistance
compact cars, SUVs to Luxury cars
Our team is available to help anytime

Premium cars with premium experience
Growing your business made easy
Become a DOOS partner in just 30 minutes!
Frequently asked questions
Why choose DOOS as your car rental company in kuala lumpur?

DOOS offer affordable car rental service since 2016 with more than 1000++ positive reviews.
what is the cheapest car available in kuala lumpur ?

The cheapest car for rent in Kuala Lumpur is Perodua Axia.
how much does it cost to rent an mpv in kuala lumpur

The cost to rent an MVP car in Kuala Lumpur start from MYR 230 per day.
On average a rental car in Kuala Lumpur costs MYR 100 per day 
The cost to rent a sedan car in Kuala Lumpur start from MYR 150 per day.
You may drop us an email at Hello@doos.my We are available 24/7.
Cars for Rent in Kuala Lumpur
Explore Malaysia with DOOS – Your Ultimate
Partner for Your Travel Needs
Are you seeking a hassle-free way to explore the vibrant roads of Kuala Lumpur and the picturesque landscapes of Klang Valley? DOOS is your go-to car rental company in Malaysia, offering a range of flexible options, including our popular Monthly Car Rental service. Whether you're a local seeking a temporary ride or a traveler looking for a reliable companion during your stay, you can enjoy the convenience of online booking, seamless pickups, and drop-offs with DOOS, all designed to enhance your travel experience.
Cheap Car Leasing in Klang Valley – Unmatched Value for Your Journey
With DOOS, cheap car leasing in Klang Valley is within reach. We understand that every traveler has unique needs, and our diverse fleet of cars ensures that you find the perfect match for your budget and preferences. Experience the convenience of traveling at your pace, exploring hidden gems, and creating memories that last a lifetime.
SUV Car Rental Service Klang Valley – Embrace Spacious Comfort and Style
Adventure-seekers and families rejoice! DOOS offers a top-notch SUV car rental service Klang Valley, providing the ideal blend of spaciousness, comfort, and style. Whether you are venturing into the lush countryside or navigating through bustling city streets, our SUVs are equipped to handle any terrain, ensuring a smooth and enjoyable ride for you and your companions.
Economy Car Rental in Klang Valley – Smart Choices for Savvy Travelers
At DOOS, our economy car rental in Klang Valley caters to budget-conscious travelers who seek exceptional value without compromising on quality. Experience the freedom of having your wheels, allowing you to explore the region's iconic attractions and hidden gems on your terms.
Car Rental Services Kuala Lumpur – More Than Just Transportation
At DOOS, our car rental service in Kuala Lumpur goes beyond just providing transportation. We strive to enhance your overall travel experience with exceptional service, reliable vehicles, and personalized support. Experience the difference with DOOS, where every mile is a memory to cherish.
Discover DOOS – Your Perfect Partner for Unforgettable Journeys
At DOOS, we are more than just a car rental company. We are your partner in creating cherished memories, facilitating seamless travel, and ensuring that every moment counts. With a passion for excellence and a commitment to customer satisfaction, DOOS invites you to explore Malaysia like never before. Join us on an unforgettable adventure and unlock the beauty of Klang Valley and beyond with DOOS by your side.